Bullying Reporting and Prevention
Standardize How Your Schools Prevent, Report & Track Bullying & Safety Incidents with the BRIM Platform.
What Is BRIM?
BRIM pairs a smart, cloud-based incident management panel with mobile reporting apps for students, parents and teachers. Better communication is your first step to building better school culture.
BRIM: Bullying Reduction Intervention and Monitoring
---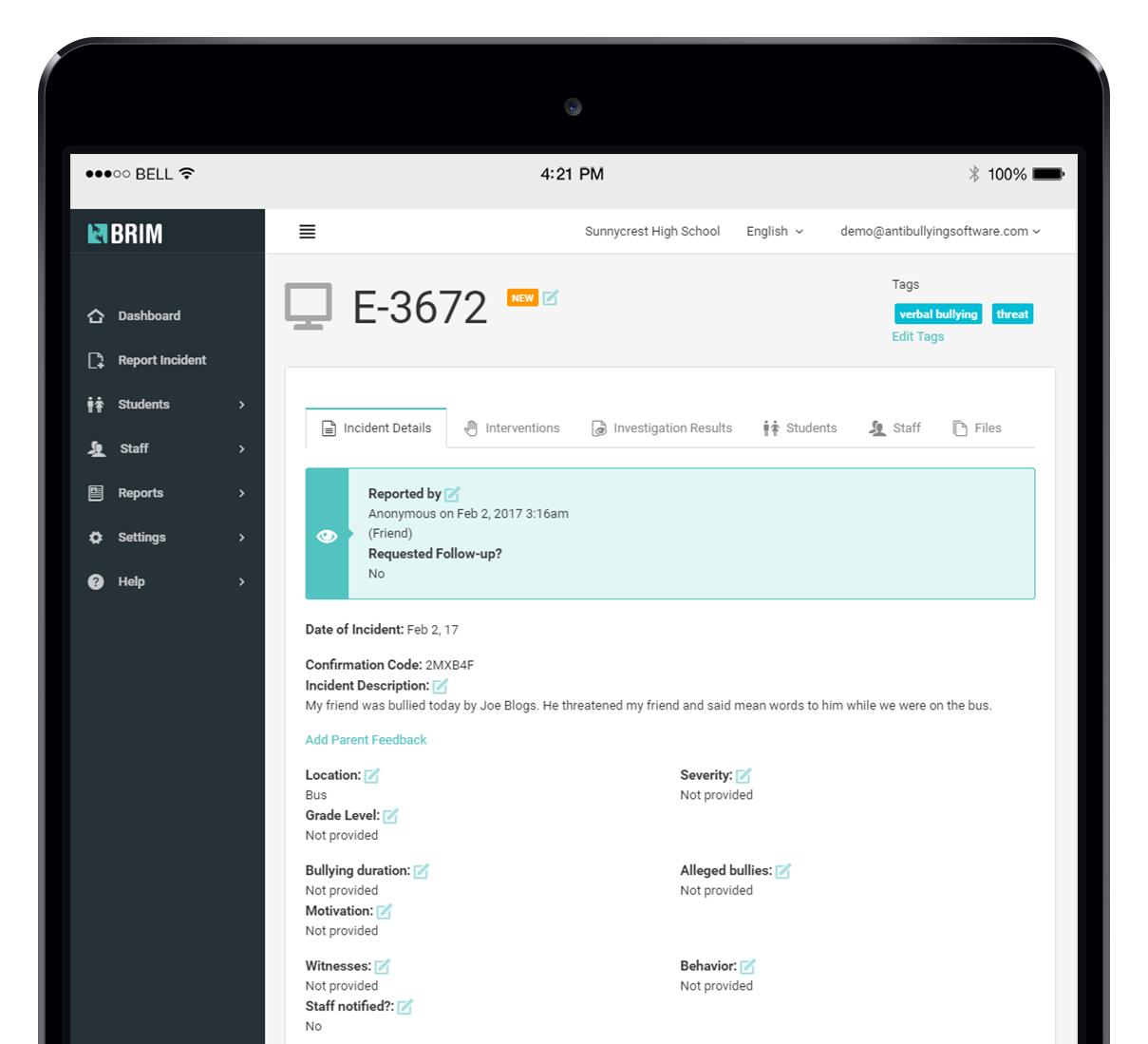 BRIM Incident Management System
---
BRIM's incident management system is designed for school districts looking to implement a consistent framework for anonymous reporting and investigating bullying across their schools. BRIM's powerful analytics gives district administrators immediate, deep visibility into bullying at each of their schools.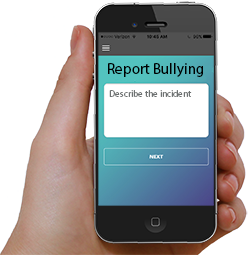 Mobile Reporting App for Students & Teachers
---
The BRIM mobile reporting app empowers students to safely report bullying turning bystanders into upstanders and creating a powerful deterrent effect that prevents future incidents. By helping schools capture all incidents, BRIM helps administrators resolve situations before they escalate.
Words of Praise for BRIM
---
The teachers, students, and parents have come to appreciate the online and mobile reporting with BRIM and marvel at the ease of reporting and obtaining information.  We implemented BRIM within all 28 of our schools. We look forward to many more years of great service!
Why BRIM?
Get consistent bullying reporting across your schools and better visibility into the situation on the ground
---