BRIM Partners
Websites we love and teams around the world that work we work with.
---
Be Strong™ Global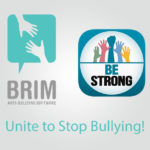 Be Strong of Deerfield Beach, FL works with students and communities across the country in an effort to end bullying.   BRIM has partnered with Be Strong so both organizations can better reach students and communities around the world to create positive cultures and put a stop to bullying.  Be Strong's library of self-help content and set of digital tools connect people of all ages with one-touch resources like a bullying lifeline, suicide lifeline, text line, and trusted friends alert, a Smartphone App, and an information portal.  These tools along with increased access to social resources are backed by a growing team of volunteers prepared to spread the message of help and understanding to young people in need.  Be Strong's support resources empower students to help themselves – a critical component of any anti-bullying initiative.
My Kid's Locker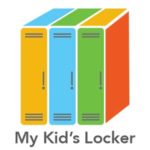 Victoria Woelders from Vancouver, Canada blogs about technology, teaching and life as a Mom.  Her blog is a journey of her passions, inspirations and moonshot thinking.  Victoria has been interviewed as a guest blogger here on the BRIM Blog.  As an educator and education-technology fanatic, Victoria also provides critical input into how we shape and build our product.